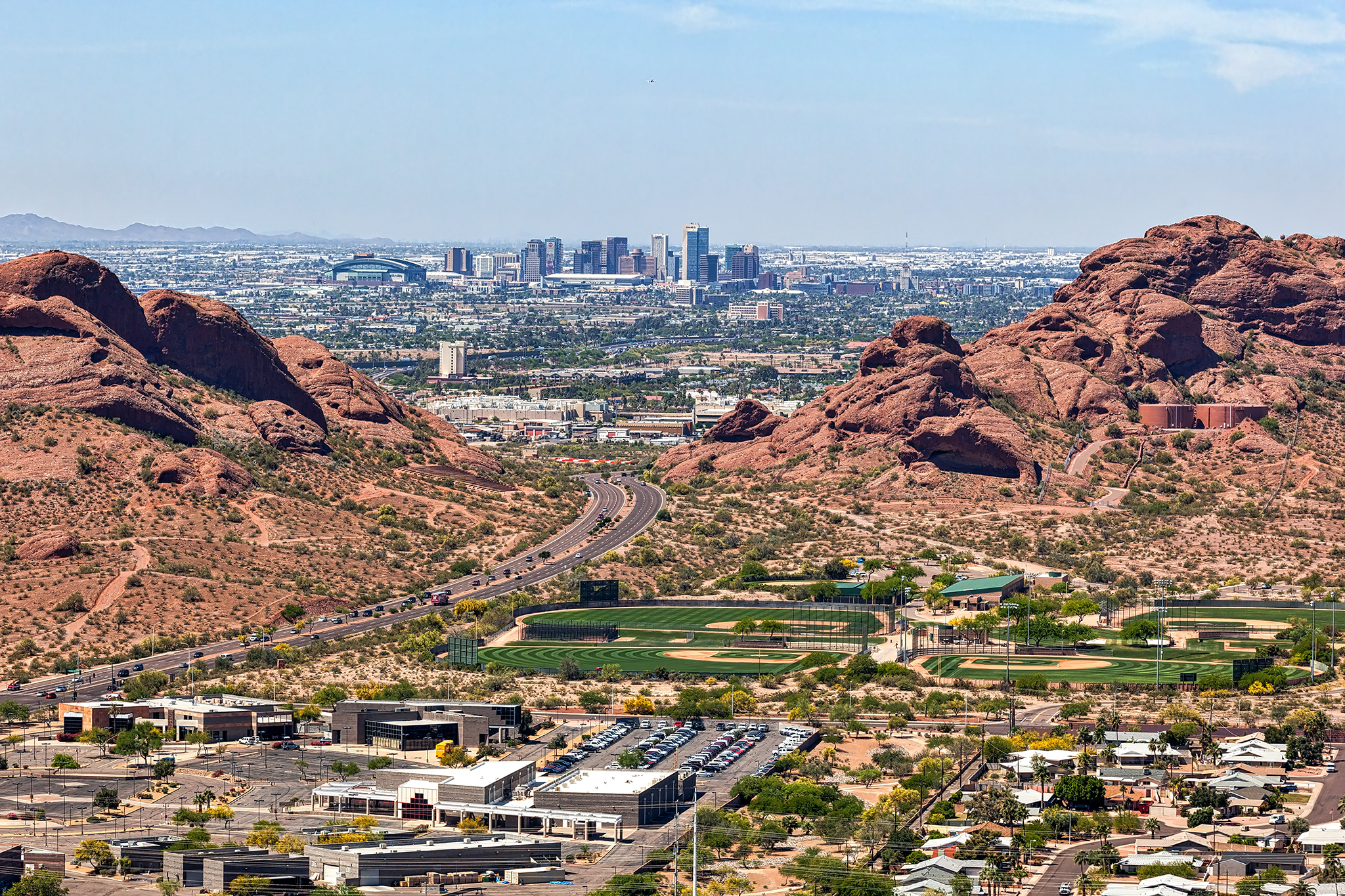 Phoenix is the most populous city in the US state of Arizona. Besides being the capital city, it has some monumental attractions like the Rosson House, Cosanti Foundation, and Tovrea Castle. Phoenix has a history that dates back to 1867. Located near the confluence of the Gila and Salt rivers, the city is a part of the Sonoran Desert. We visited during the onset of the fall season and it was truly amazing. Noted below are the best sites in the city:
While visiting the famous Papago Park we came across the Desert Botanical garden. It was one of the best spots we had been to in this city. The entry fee was $24.95 per person. The spacious garden was spread across 140 acres of land and has a collection of over 4000 species of plants. Among these, you can find most of the native desert plants and several endangered species of shrubs, herbs, and medicinal plants. The major attractions were the huge collection of cacti and some rare Saguaro cactus trees.
Piestewa Peak is one of the highest peaks of the Phoenix Mountains. The peak lies at a height of 2,610 feet. The place is a part of Phoenix Mountain Preserve and is a popular hiking destination. Lots of tourists visit the place during the winter to enjoy the cool breeze and amazing views offered by the peak.  It is a perfect site for a day-long family outing. We climbed nearly for an hour halting several times to enjoy the views. The sky was clear and from the top, we could see the entire city and numerous rocky structures including the Four Peaks, the Papago Mountains, Pinnacle Peak, White Tank Mountains and more. 
Visiting the famed Phoenix Art Museum was an entertaining experience. The place exhibits over 18,000 old and new artworks collected from different corners of the world. Here you can see some of the finest examples of modern painting and fashion design. One of the notable attractions of the museum is the Sculpture Garden where you can see the most unique modern sculptures set against the tranquil backdrop of plants and trees.